Joyi
Joyi is a psychoeducational tool for mental health that is both fun and engaging. By promoting sustainable happiness, Joyi helps you achieve an improved quality of life through its five pillars: mindfulness, meaningfulness, togetherness, health, and curiosity. Joyi maps these pillars to five jars, making it easier for you to maintain good mental health.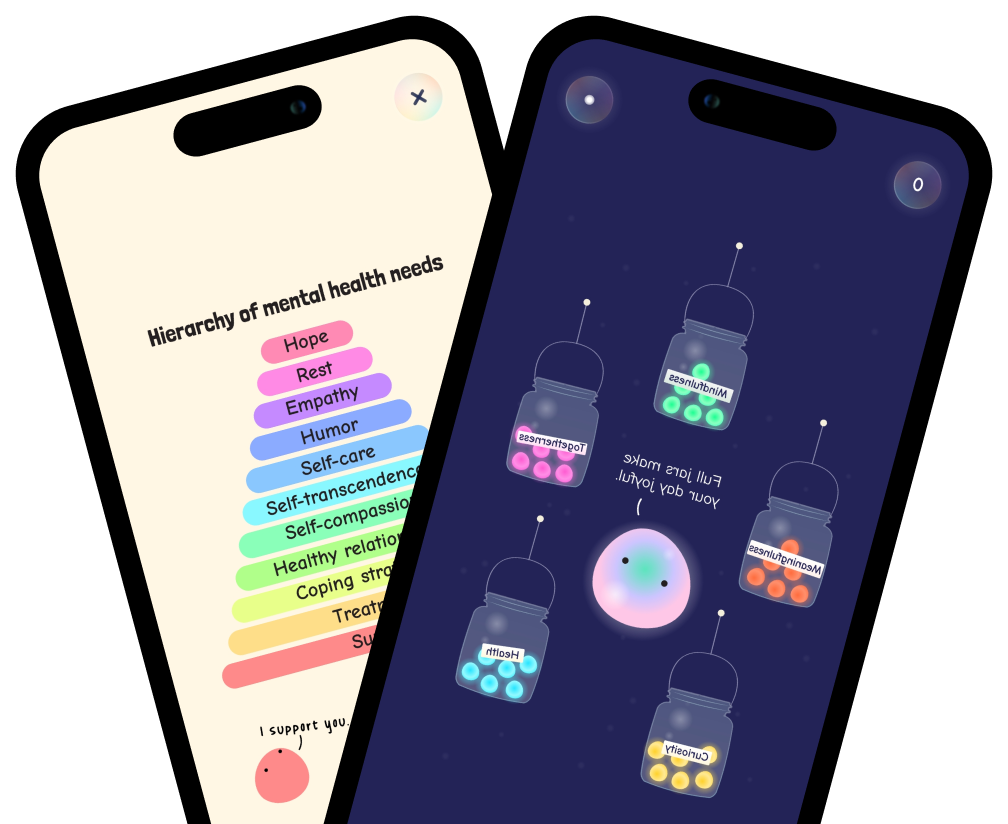 Services
MOBILE
WEB
PRODUCT DESIGN
Technologies
MOBILE
WEB
PRODUCT DESIGN
Mobile App
In the Journey of Mental Health,
We are Your Companion with a Map

Recommendation Engine
Introducing our sophisticated AI recommendation engine. By tracking user behavior and analyzing data patterns, our intelligent system provides personalized, relevant content suggestions, enhancing user engagement and fostering a highly customized interactive experience.