Foveo Funeral
Streaming
The ultimate event streaming service. With FOVEO, you can create your own event and stream it live to your guests from anywhere in the world. Whether it's a wedding, a birthday, a concert, or a conference, FOVEO lets you share your special moments with your audience in real time. FOVEO is the easiest and most affordable way to stream your events live to your guests.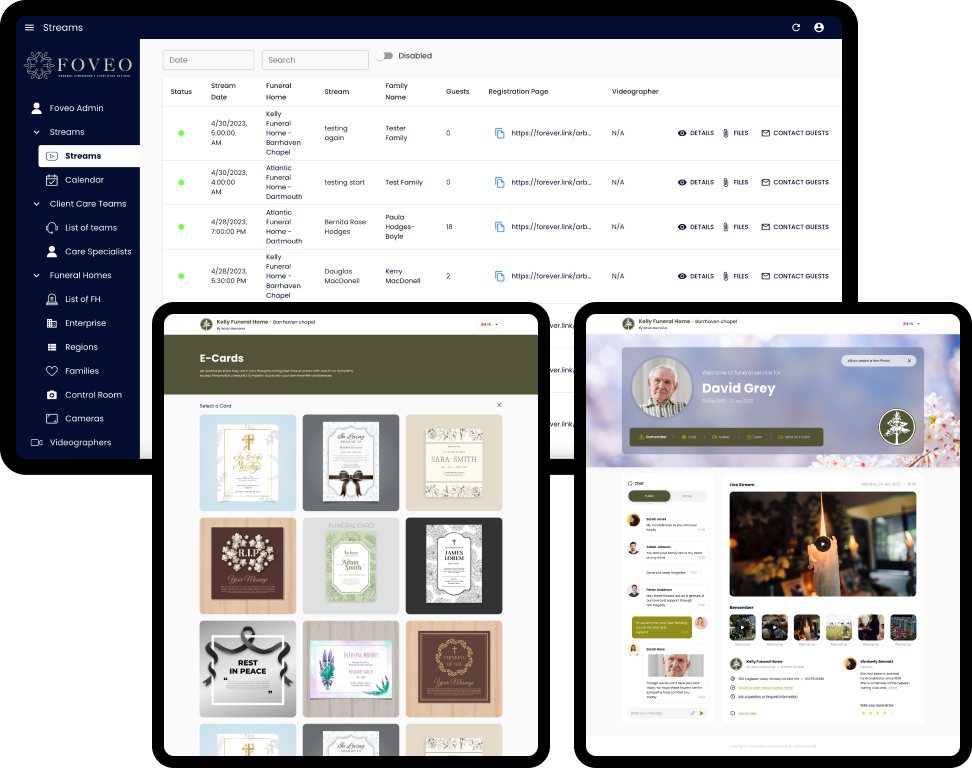 Services
MOBILE
WEB
PRODUCT DESIGN
Technologies
MOBILE
WEB
PRODUCT DESIGN
Mobile Apps
You can use your smartphone or tablet to create and stream your event with just a few taps. No need for expensive equipment or complicated software. Just download the app, sign up, and start streaming.

Management Panel
You can access your user panel from any device to manage your event before, during, and after the streaming. You can set up your event details, invite guests, monitor the streaming quality, view analytics, download recordings, and more.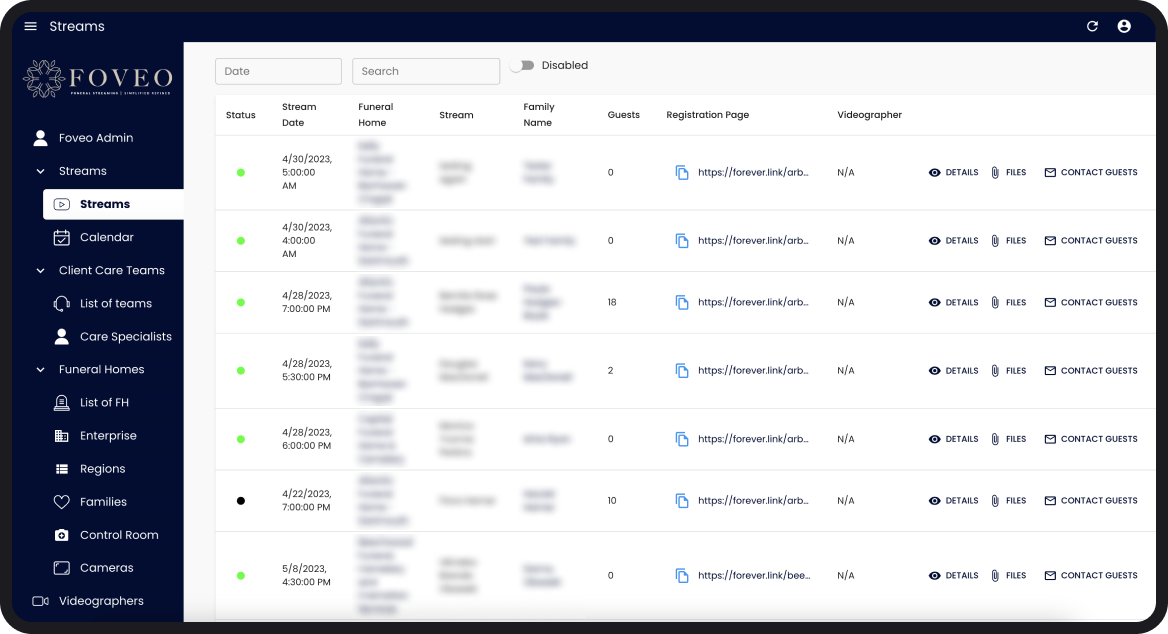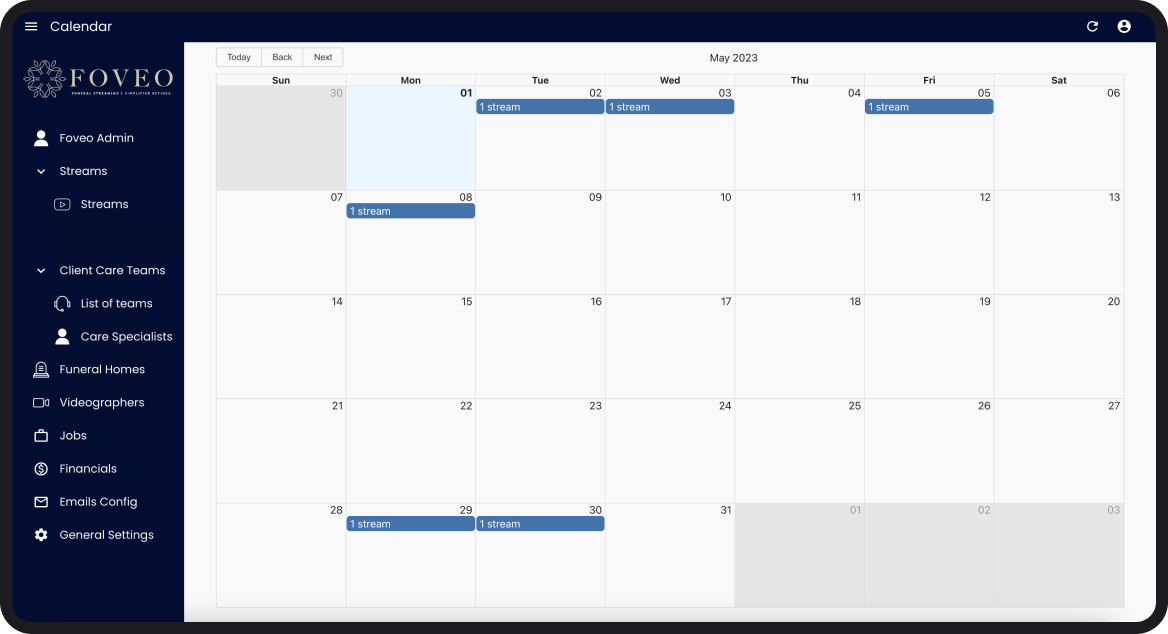 Guest Experience
You can invite your guests to join your event through a unique web page that you can customize with your own logo, banner, and message. Your guests can watch your event on any device with a web browser, without downloading anything. They can also interact with you and other guests through live chat and reactions.